Adult Class Options  |  April 8 – May 20  |  Sunday school for all ages 9:45-10:30 AM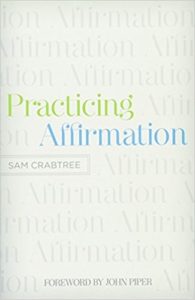 #1  Practicing Affirmation  Facilitated by Pastor Tim
It feels so good when we're offered encouragement from another. It motivates us to continue to press in to the hard work before us. It puts a little more spring in our step. But most of us would admit that we are weak at giving encouragement. Pastor Sam Crabtree wrote Practicing Affirmation to help us with this. He helps us see what needs adjusting inside us to be a more solid and consistent encourager. And he helps us with many of the practical matters as well. Do your words lack encouragement? If you want to grow in affirming others, then this book and this class are for you. The class will read a portion of the book each week and come together to discuss it.
To participate in a group book order, sign up by April 1 and the book will cost $7 (subsidized price). Otherwise, you may purchase the book on your own. Sign up HERE.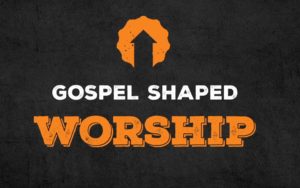 #2  Gospel Shaped Worship  Facilitated by Larry Hoffert & Jake Andersen
God is the one true object of our worship. More specifically, it is the God who has revealed himself in and through Jesus Christ. But what exactly is worship? What should we be doing when we meet together for "church" on Sundays? And how does that connect with what we do the rest of the week? The aim of this class is to discover from the Scriptures what is true worship. The class video features Jared Wilson, author, Pastor, and Director of Communications at Midwestern Seminary. Each class will include watching the video and engaging class discussion.  There is no sign up or cost for this study – just come.