Spring 2016 Class Options
Sundays 9:45-10:30am   Begins March 13th
Come. Learn. Grow.  No registration necessary.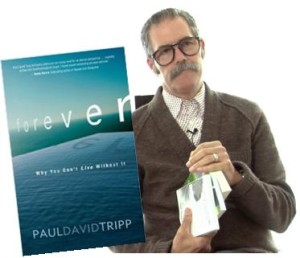 Forever: Why You Can't Live Without It
DVD series by Paul David Tripp
10-week class led by Jeff Lemmenes in the FBC Awana room
The Bible assures us that an eternity awaits, but culture has convinced us that this life is all we have. We ignore the call of Forever and search for ultimate fulfillment in the here and now. We buy bigger houses in better locations. We try different relationships and experiment with new hobbies. But we're still unsatisfied. The problem is that we're looking in the wrong place altogether. In Forever, Paul David Tripp reveals that this life isn't a destination, but a preparation for a final destination. This is a profoundly different way of approaching life. Having an eternity perspective will enable you to live for something bigger than yourself and larger than this moment. You won't seek ultimate satisfaction from your relationships, locations and situations. When you understand eternity, you lead a life of greater significance and peace. Forever – you can't live without it.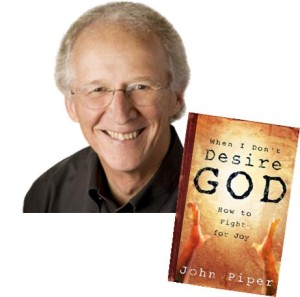 When I Don't Desire God: How to Fight for Joy
DVD series by John Piper
10-week class led by Pastor Tim in the FBC sanctuary
The Bible calls us to love God with all our heart, soul, mind, and strength. True love certainly is seen in action, but that isn't all that love is. Love is a desire for and a joy in a person. Does our joy in God really matter … to God? Would God say that we must love him and find our joy in him? What should we do when we don't? We can't just make ourselves desire and enjoy God any more than we can make ourselves desire and enjoy a meal that we don't like. Are we stuck then? Pastor John Piper will help us see the biblical answers to these questions and the help that God has provided for us when we don't desire him.