Led by Pastor Kim at FBC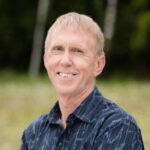 Each Tuesday morning, we will gather for an informal time of study and interaction over key themes in the bible as they apply to our daily life. We will end promptly at 6:50 AM for those needing to get to work. You are welcome to hang around to enjoy coffee and conversation. Come join other men as we study the bible together.
After our study time on Sept 14, Jeff Hemer has invited anyone who is able to come to his home for breakfast.