FREE RETREAT
This retreat is for any post high school aged man and the cost is free. It is a good opportunity for a weekend away from your normal responsibilities so you can be refreshed by God. SIGN UP.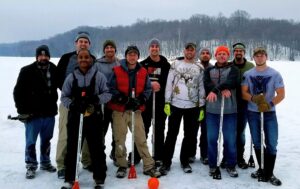 We'll begin with dinner on Friday at 6 PM and then continue through the weekend with more great food, teaching from Mike Evans, conversation focused on the Word of God, as well as fellowship and recreation with other men. Recreation possibilities are pool, ping pong, pin ball, snowmobiling, ice fishing, broomball, cards, board games, and more.  
ABOUT THE SPEAKER
Mike Evans serves as an International Trainer with Training Leaders International. TLI is committed to train leaders for Jesus' church, particularly where training is not readily available. Mike travels to locations around the world, most recently Uganda, teaching a three-year curriculum focused on raising up biblically sound expository preachers of the Word of God.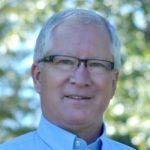 Mike grew up with the dream of a career in Major League Baseball but ended up working as a livestock feed salesman in Southwest Iowa before God called him to ministry 36 years ago. In 1995, while training a group of young church leaders in Moldova, Mike sensed God's call to return to the US to plant a church – Faith Community Church, New Richmond, WI.
We are pleased to have Mike join us at the Men's Retreat to share from the scriptures and his experiences on how to Be Jesus' Church in a Changing World.
SIGN UP
Sign up HERE to attend. Help us prepare by signing up by Feb 9.
FBC Men's Retreat 2019