This retreat is for any post high school aged man and the cost is free. It is a good opportunity for a weekend away from your normal responsibilities so you can be refreshed by God.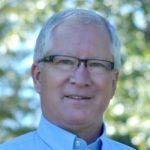 We'll begin with dinner on Friday at 6 PM and then continue through the weekend with more great food, teaching from Mike Evans, conversation focused on the Word of God, as well as fellowship and recreation with other men. Recreation possibilities are pool, ping pong, pin ball, snowmobiling, ice fishing, broomball, cards, board games, and more.  
Sign up HERE to attend. Help us prepare by signing up by Feb 9.