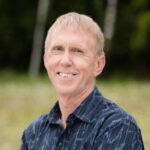 Ever wonder what the Bible is really all about?  I invite you to join us for a journey through the Bible from beginning to end.  Discover the seamless story of what God is doing in the world and how you are involved in that story. Gather with us in person or via livestream Sundays at 8:30 or 10:45 AM.  Join us in this journey.  It could change your life. 
Watch FBC sermons anytime at
youtube.com/FBCmedford
.  Listen or download audio of
sermons
and search by sermon series, topic, or book of bible. Copies of The Story are available at FBC.
Find The Story reading schedule here.
These resources are for you.